Sunset Session: Margate Meltdown
Scenic Stage - Dreamland Margate, Kent.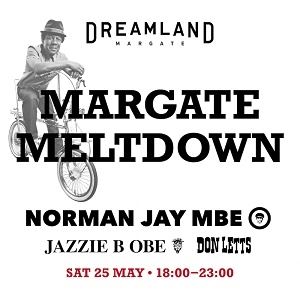 Some or all of the items for this event require you to enter a promotional code.
Please enter your details below to buy tickets.
More information about Sunset Session: Margate Meltdown tickets
Please note that this event does not take place during the park's standard opening hours. If you wish to attend the park during the day (ahead of the show), you will need to leave the park at closing time and re-enter for the event. You need to use your event ticket to re-enter.